Thom Winninger is a sought-after speaker who has given engaging keynote presentations to hundreds of organizations across a wide spectrum of industries.
Thom combines practical advice about business growth, leadership, and transformation with a unique motivational component.
Companies looking for a speaker with real substance, true expertise, and the ability to effect dramatic change should look no further. Thom offers three different presentations for organizations, including: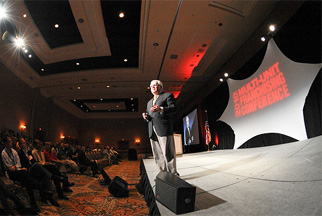 1.
The Truth of Transformation
In today's business world, it's all too common for change to drive leadership. In reality, leadership should drive change. Recognizing this widespread problem, Thom has developed The Truth of Transformation, a popular presentation that empowers leadership teams to find clarity and dramatically transform their companies.
An empowering call to action for organizations to reach their full potential, The Truth of Transformation is ideally suited for an audience of leaders who need a fresh approach to improving their company. Drawing on fundamentals of organizational culture, Thom shares with his audiences the tools to transform their leadership so that they stay ahead of changes in the marketplace—and ultimately become industry leaders.
---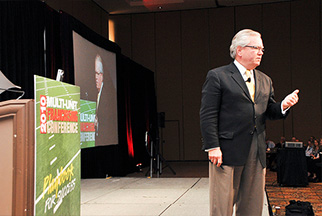 2.
The Secret to Sustainable Growth
Most companies get an idea, then develop a product or service, and then seek a customer base. But the real secret to sustainable growth is to start off with a defined customer base, and then tailor the product or service to meet its changing needs. In his groundbreaking presentation, The Secret to Sustainable Growth, Thom explores the importance of understanding the customer first, and then building everything else around a customer-first approach.
The key takeaway of this powerful presentation is how to discover the core need of the market segment, and then match the competencies of your organization to the core need of the marketplace. Leaders and team members alike will learn how to define their core competencies, gifts, and talents, and use them to deliver to the core needs of the customers. Once this is accomplished, organizations can then achieve true sustainable growth.
---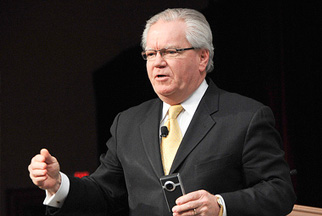 3.
Discovering Potential in Your Purpose
Mission statements are common, but true purpose in an organization is hard to come by. Rather than identifying a mission, businesses can soar to new levels of market leadership if they instead identify their unique purpose in the marketplace. To help organizations do this, Thom has developed Discovering Potential in Your Purpose, a powerful presentation that empowers organizations to discover their unrealized potential, and become industry leaders.
With this presentation, Thom shares with audiences how to identify their organizations' unique purpose, and to discover how that purpose fits in with the needs of the marketplace. By the end of this presentation, audience members will be on their way to answering the following questions: Who are we? What are we meant to be doing? Who are we meant to do it for? What makes us the unique leader in the marketplace? In addition, your leaders will come away with a defining leadership principle.
---
See What Others Say About Thom's Presentation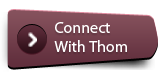 for your next presentation.